If you've downloaded ready-made training plans before, you will notice that they start at some beginning mileage and then build to prepare you for race day. More advanced plans add in other training components, such as hills, tempo runs, long runs, and even speed intervals. But these plans rarely explain how workouts were chosen and why they were placed where they were in the program. If you don't know the answers to these questions, you will have trouble effectively modifying the training plan to your goals, experience, and schedule.
Over the next three weeks, I'm going to break down some of the concepts that create these training plans. If you understand how a training plan is built, you can make better choices in the midst of training that maintain or enhance your fitness rather than detract from it.
One of the foundations that training plans are built on is periodization or the timing and planning of phases within your training to reach your best possible performance for your goal race.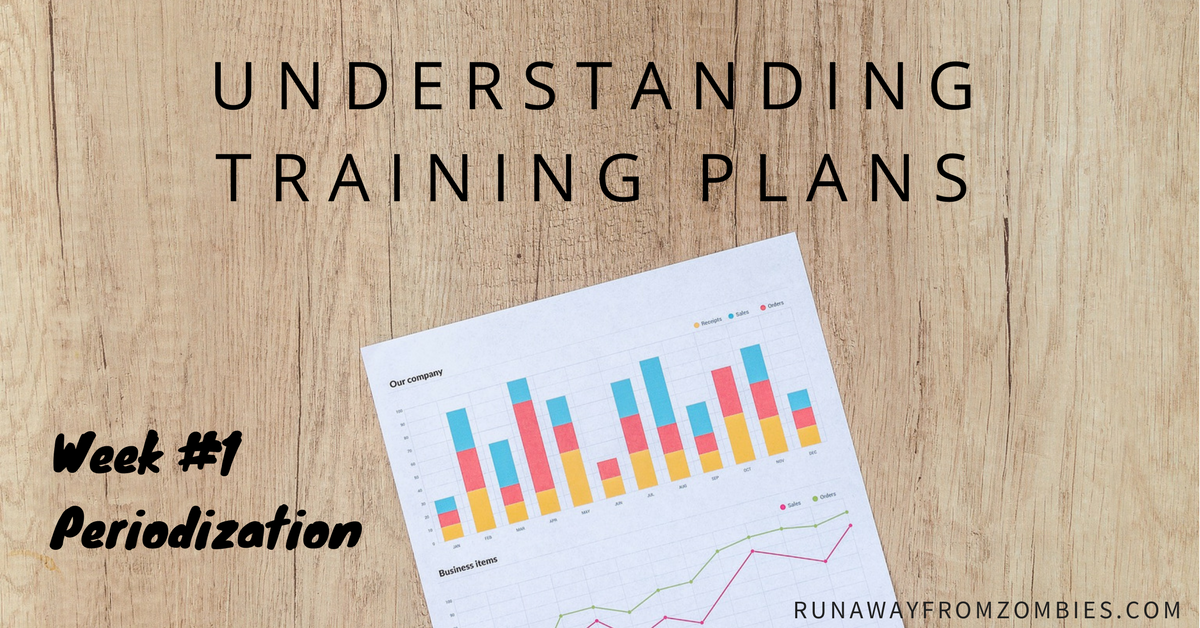 Periodiziation in Running
By planning phases of training, you can know when to do what. When do you do speedwork? When do you do your longest long run?
The time measurements for these phases are macrocycles made up of mesocycles made up of microcycles.
Macrocycle
A macrocycle is a long training season that ends in a goal race and recovery from that race. There might be multiple races within the macrocycle, but it will lead up to a race where peak performance is desired. A runner racing two marathons – one spring and one fall – and participating in a summer road race season, would have three macrocycles in the year.
Mesocycle
A mesocycle is a discrete training phase for a specific purpose (physiological, psychological, or both). In it, you introduce a specific training stressor to encourage your body to adapt and make gains. You may have a mesocycle of hill training to increase muscle strength followed by a mesocycle of tempo runs to increase your lactate threshold.
These mesocycles are blocks of 2-10+ weeks. Length of each particular mesocycle is chosen to optimize adaption to a stressor then moving on before your body reaches a plateau.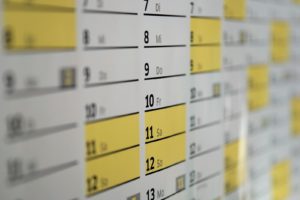 Microcycle
A microcycle is a series of days that consists of a regular block of training with hard efforts and recovery runs. Since most of our lives revolve around "the week", that's typically the microcycle we use. However, some runners benefit from increasing their microcycle length which allows them to include more days of recovery running. For example, you might have a long run every 9 days instead of every 7. You can read about Olympic winner Meb Keflezighi's use of a longer microcycle on Runner's World.
Periodization in Practice
Building a Base
Your first and longest mesocycle will focus on increasing your mileage and improving your endurance. These miles will be at conversational pace with slower recovery runs as well. This might feel like the boring part of training, but it's the foundation that all the harder workouts are built from. If you don't run these miles at the correct pace, you won't train the engine needed for race performance.
Strengthening and Improvement
The next mesocycles will build from your base. You might be trying to improve your lactate threshold through tempo runs. Build strength through running hills. Or increasing your running economy through long runs. These cycles introduce your body to a stressor and teach your body and mind to adapt until it no longer becomes stressful – then you move onto the next stress.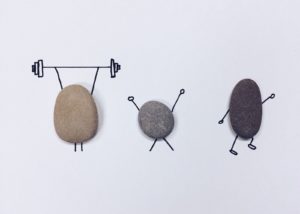 Race Specific Preparation
As you get closer to your race, you will have race specific preparation. This could include tune-up races, altitude training, or sprints depending on what you need to prepare for your particular race. These are mesocycles as well.
Taper and Race
By tapering your miles strategically in the days and weeks leading up to your goal race, your muscles will be rested, your glycogen stores full, and you'll line up your peak performance with your goal race.
Recovery
The last mesocycle is recovery from your goal race. Depending on the race and intensity of the training cycle, you'll need some number of weeks of recovery before jumping into a new macrocycle.
Big Picture Periodization
When you understand periodization, you can see that training is just as much about timing as it is hard work. By viewing plans in macro, meso, and microcycles, you see what a particular plan is working toward and what weaknesses it is addressing. Don't "just run" – when you step out the door, you should know the purpose of your workout and how it fits into a larger picture of training.
Further Reading