Critz Tybee Run Fest 2018
The Critz Tybee Run Fest is the first weekend of February on Tybee Island, Georgia. There is a 5K Friday evening and four events on Saturday. You can pick your favorite race distance, or you can do all five events, totaling a full marathon distance.
This was my sixth year running in the Critz Tybee Run Fest, but the first year I chose to do all five events. I've never taken on a challenge like it and I wasn't sure how to best handle pacing, nutrition, or the time between races. To top it off, my 14-year-old dachshund, Belle, became dangerously anemic and required doggy ICU. (Spoiler: She's OK)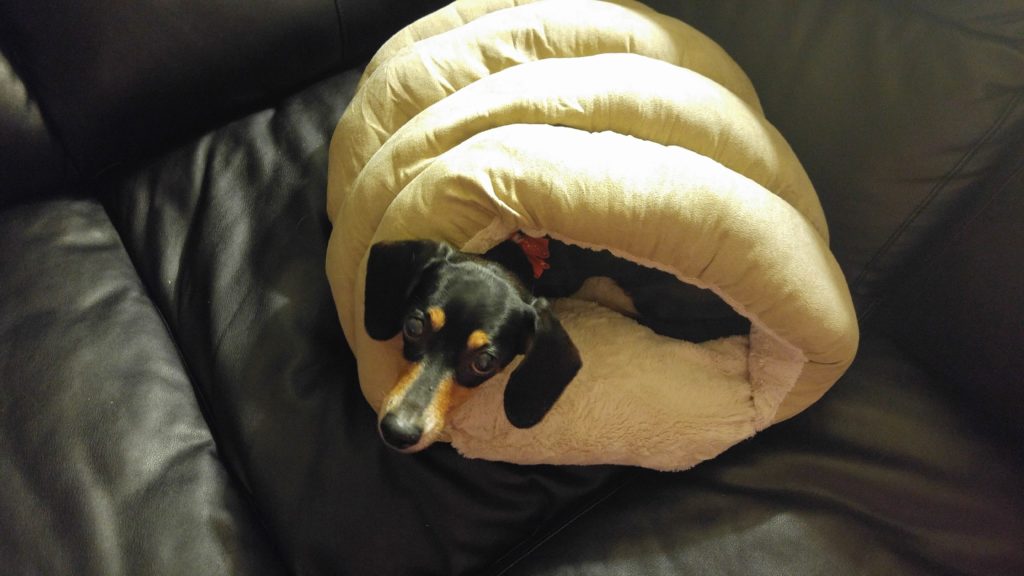 North Beach Bar and Grill 5K
Most of my thoughts focused on Belle that evening. They had given her a blood transfusion, but her body rejected it. They decided to call in a community dog who might be a closer match. We are beyond grateful they came in and donated for Belle. While we waited to see if it would 'stick', I readied myself for racing and possible bad news.
The 5K is the first race and its on Friday evening.
This race starts by the lighthouse on North Beach. You can park by the race start if you get there early enough (the lot fills up about 15-20 minutes before the start). It's a fun sunset and last-light race. If you happen to have a headlight, I'd recommend bringing it — but not worth buying one. They rent lights for the course, but a few stretches are always a little dark.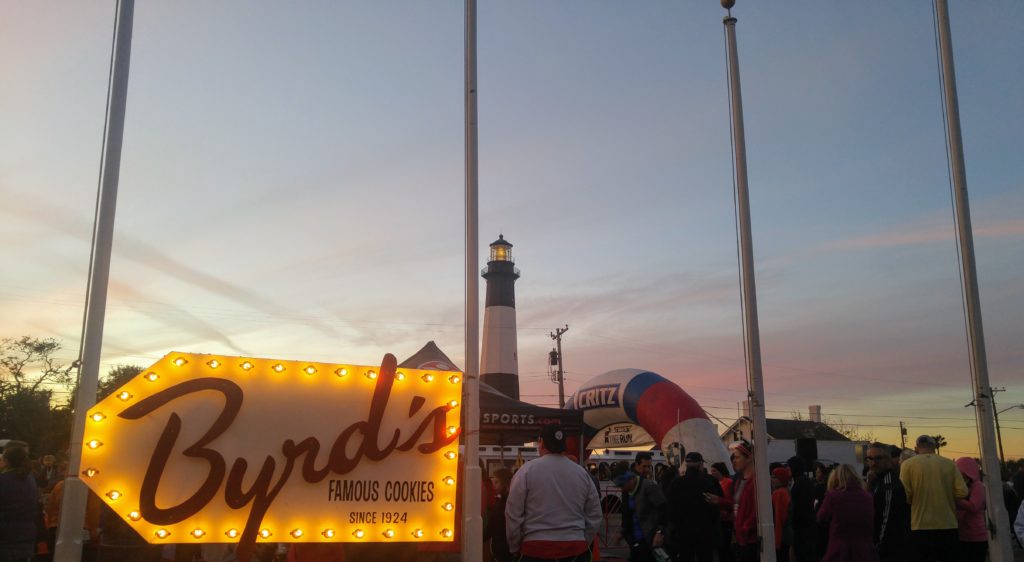 For me, this race was all about holding back. I didn't want to wake up sore and still have four more races to run.
I kept myself to 8:45-9:00 pace, about a minute slower than my 5K pace. On one hand, I struggled with my competitive nature — holding back while others were racing. But, it also felt really good to run a 5K and not feel like I was dying the whole time. I rewarded myself with a sprint at the final stretch.
Free Byrd's cookies, excellent post-race food, and unlimited beer finish up this great race… I didn't partake since I had a lot to do the next day.
Time: 27:19 // Pace: 8:49
Course Flashback: My first sub-30 finish in 2014
The Collins Quarter 10K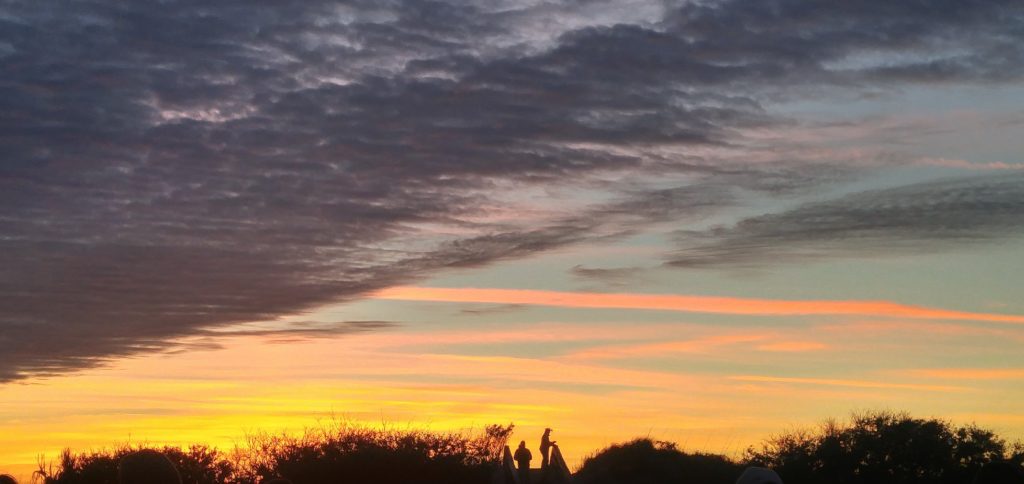 Thirteen hours later I was lining up for the 10K at sunrise. 32 degrees with wind chill.
My strategy? Run the 10K and the first 8 miles of the half marathon (the next race) at 9:09 pace. This would set me up to have my strongest performance during the half — which accounts for obviously half of my overall time.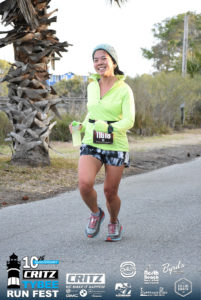 I'd have loved for the 10K to be positioned after the half, so I could have raced it. It's still my favorite distance.
My legs felt a little tired and I started a bit slow to warm up. I ended up a little slower than I wanted overall. The course weaves through neighborhoods and the blustering wind was almost always something to contend with.
I ate a Honey Stinger gel before the start and sipped sports drink throughout the race — much more than I'd do for a 10K, but I had many miles left.
Time: 56:59 // Pace: 9:12
Course Flashback: My first 10K in 2013 (pre-blog) and racing during my 2nd marathon taper in 2016
Chu's Half Marathon
I had 30 minutes between the 10K and half marathon. I ate another Honey Stinger gel (and a third mid-race).
It took me a couple of miles to get up to pace. I stopped and fixed my shoe. A few miles in, TH (The Husband) called and reported that Belle's numbers looked so good she could come home immediately and do blood checks as an out-patient. Yay!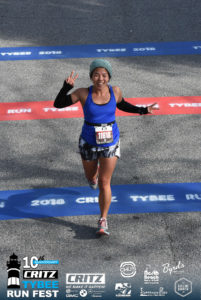 By mile 8, it was my 14th mile that day. My cardio system felt great. My legs were tired, but similar to how they feel at mile 8 in a PR-attempt. I decided to push it. Belle's news and catching a moment with an Instagram friend kept me going.
My last three miles were sub-9 with mile 12 at 8:28. I finished a few minutes slower than my PR.
Time: 2:01:22 // Pace: 9:16
Course Flashback: My first half marathon in 2015 and last year when I won at mile 11.
My half marathon time put me on the female top-ten leader board. I ate a PBJ sandwich and continued to drink sports drink. I rode with TH back home so he could pick up Belle, then drove my car back to Tybee (about an hour round trip).
Lighthouse Pizza 2.8 Mile Beach Run
I was already worried about the 1.5 hour gap between the half marathon and the beach run, and riding in the car was probably the worst way to spend it. But, knowing Belle's prognosis was a great relief.
I swallowed another honey stinger gel… which was getting difficult.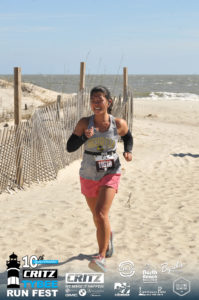 No holding back on this race, except I did. I didn't know much about the course and it seemed whenever I got into a rhythm, the terrain changed.
The first half of the race is on the road. At the halfway point, you go down a beach-access alley, crashing into the dunes and soft sand and it's awful. This year there was plenty of hard sand, not-too-sloped beach to run on. But just as you get into rhythm, it's time to get off the beach with another sand dune-y transition.
There is a block or three of road before the finish.
I was slow on the road part, anxious about the beach. And I think I pushed too hard on the soft sand. I should have picked up my speed when I could and conserved energy otherwise.
Time: 26:36 // Pace: 9:31 (although my GPS measured the race at 3.11 mi // 8:34 pace)
West Rehab 1 Mile Run
Another 30 minute wait before the last race. We were all pretty anxious to get going.
I've never run a mile race before. I don't think I did a very good job.
Once again, it was hard to come out of the gate fast. And I wasn't sure how to pace a mile. But I did enjoy the freedom of not holding back but pushing instead.
Time: 8:30 min
Final Results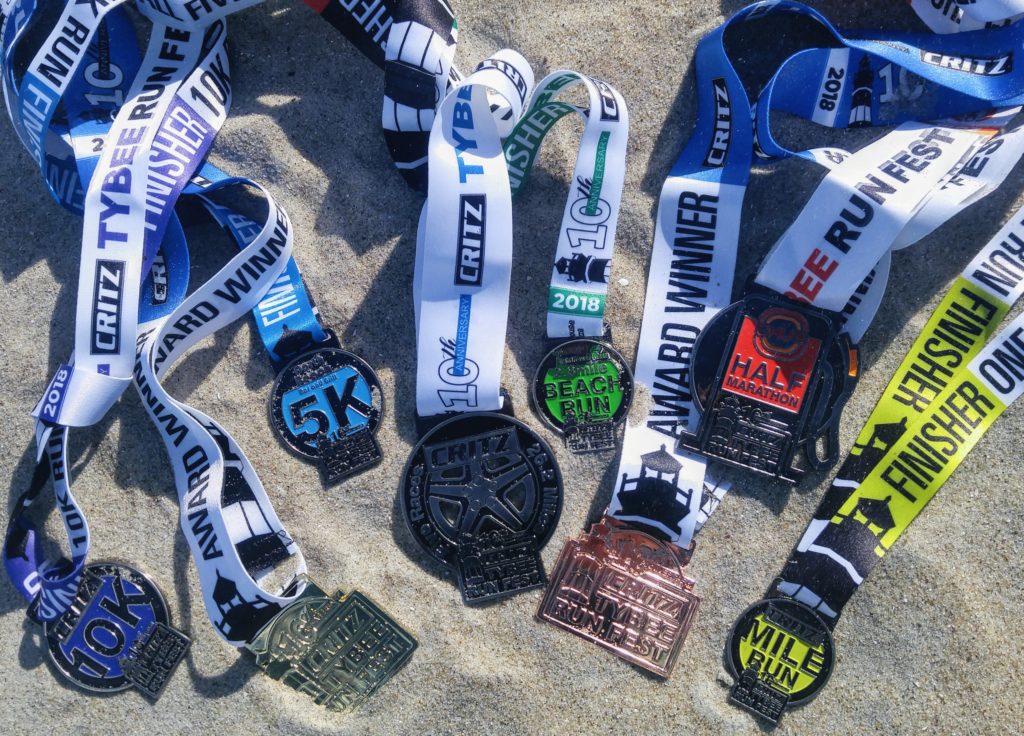 My overall time was 4:00:49 – somehow perfectly hitting my goal time. After they finalized the times, I ended up tenth female overall.
I won 3rd place in my division for the 1 mile run… because most of the entrants were all 26.2ers and also tired.
I received 1st place in my division for the 26.2 series. The two woman ahead of me in my division won prizes in the overall category.
Favorite Race Weekend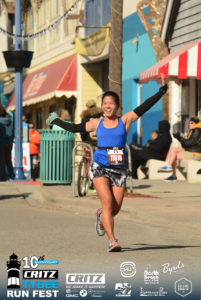 Next year I'll push more in the 5K and 10K. I'll also be less afraid to do warm up jogs. I just hated the thought of adding more to a 26.2 series, but it's impossible to race right out of the gate without them.
This was such a unique challenge — dog and driving, included. I don't see myself just picking one event anymore. I'll choose them all.
I'm thankful to have Belle in my life for another while. We're still not sure what caused her anemia, but we managed to jump-start her bone marrow and she's producing her own red blood cells again. We'll hopefully be spending another Island Day together soon.