Would you like to "do more than simply finish a marathon"? Then check out Advanced Marathoning by Pete Pfitzinger and Scott Douglas.
Advanced Marathoning discusses the physiological requirements for marathon success, what training to prioritize, and has about a hundred pages worth of week-by-week training plans. Read on for my Advanced Marathoning Book Review.
Disclosure: I was not asked to review this book. I was not given this book for purposes for promotion or review. All opinions are entirely my own. The Amazon links below are Amazon Affiliate links. If you click through and buy something, I will earn a small commission at no cost to you. I read and reviewed the first edition of Advanced Marathoning published by Human Kinetics. A second edition is now available.
Book Review: Advanced Marathoning

Things I liked about Advanced Marathoning
Explanation of training elements and how they help you in the marathon
Instruction on balancing training and recovery
Marathon training schedules starting at 30-35 MPW (miles per week)
Marathon training schedules with two marathons 4-12 weeks apart
Things I didn't like about Advanced Marathoning
Some dated information on nutrition, hydration, and body physiology. (Reviews have reported the 2nd edition dated as well)
They limit the charts for lactate threshold and VO2 Max to fast speeds, despite the book's marketing toward anyone who wants to improve their marathon
There are marathon training plans starting at 60-65 MPW. If you're running that much, I recommend a running coach to give you custom guidance and schedule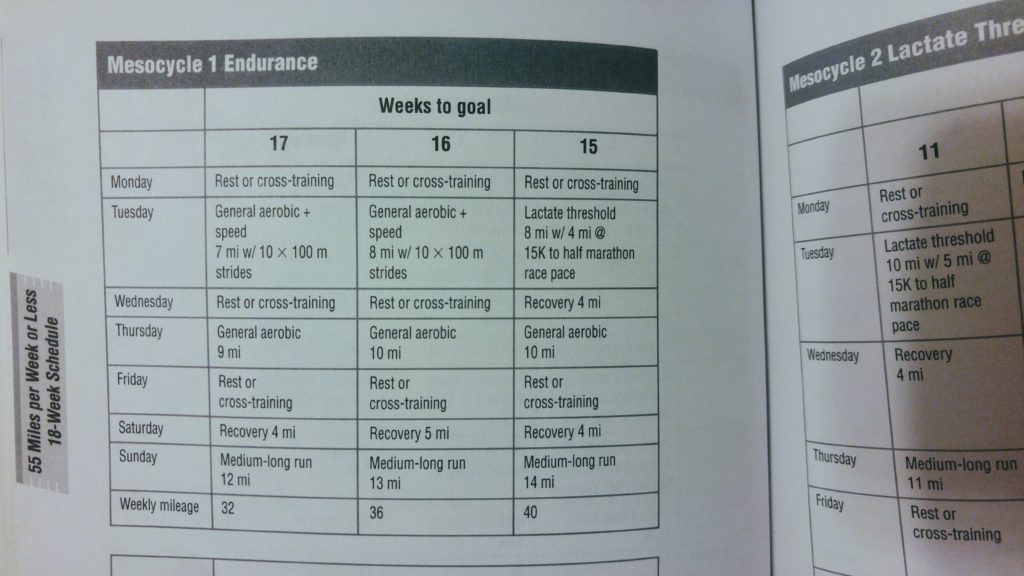 Summary of Advanced Marathoning
The longest and most valuable chapter describes the qualities of a successful marathoner, including a high lactate threshold, maximal oxygen uptake, and good running economy. They then explain how to develop these qualities through tempo runs, long runs, and VO2max workouts. These aren't just general descriptions of these workouts, but how to best tweak them for the specificity of marathon training.
At the end of the chapter, they describe how to periodize your training with these elements to design an appropriate marathon training plan.
Besides this chapter on training elements, the chapter on balancing training and recovery is also phenomenal. Great explanations on recovery, supercompensation, overtraining, when to break the hard/easy rule, and tapering provide insight into these running science concepts for all distances.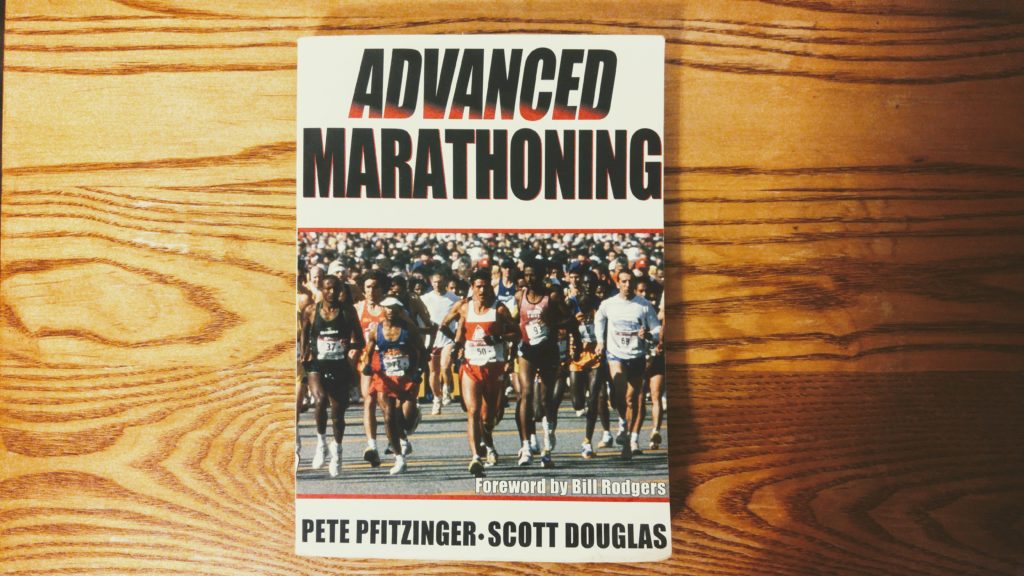 The remaining chapters on nutrition, hydration, tracking your progress, and race day strategy didn't excite me. They're a little dated, too general, or just not mind-blowing. I did like the chapter on supplemental training which talks on flexibility, strength training, and cross training. The second half of the book has week-by-week training plans for the marathon, starting at 30-35 MPW or higher.
Who I'd recommend it for:
I'd recommend this book as general reading for regular marathoners, those with strong running bases, and those interested in piecing together their weeks and months for successful race performances. If you're a fast runner or a high mileage runner, you could benefit from the training plans in the back of the book, but anyone can learn and apply the literature.
More Book Reviews: