Muscle soreness can lead to skipped runs, lost momentum, and a struggle to keep fitness. Here is some of my favorite running recovery gear to speed things along. Apply generously as you build up the miles!
Note: This blog post contains Amazon affiliate links. If you click through and buy something, I'll earn a small commission at no additional cost to you. I thank you for supporting this blog!
My Favorite Running Recovery Gear
One of my favorite items for recovery is a foam roller. This hard foam cylinder can be used on many muscles. My favorite is the quads and tibialis anterior.
Further reading: Gina's Blog on Foam Rolling
The massage stick is perfect for calves – which I can never seem to get enough weight on using the foam roller. Both of these devices relax overworked muscles through myofascial release and increasing blood circulation.
You probably don't have to buy one of these, but can find one lying around your house. I use a four-inch ball slightly deflated and relax onto it, rather than rolling on it like a foam roller. I use it to release tight muscles around my IT band, glutes, and iliopsoas. You can also use a lacrosse ball for a more aggressive approach.
Golf ball
Another item you might be able to grab rather than find. A golf ball to massage the plantar fascia of your feet can help release tightness that will your Achilles and up your calf. Be careful to balance this with stretching and strengthening of the foot arch.  You can also buy a spiked ball for this purpose. Special treat: freeze the golf ball.
If you don't have a no-slip place to do some stretches, I recommend a yoga mat. Roll it out for some YouTube yoga, your own routine, or just some stretching. Make sure to warm up your tight muscles before you try to stretch them!
Further Videos:
If you have back tightness, I recommend learning some restorative yoga postures from an instructor and doing some of those exercises at home to relax your back in the evening. I love melting onto this bolster.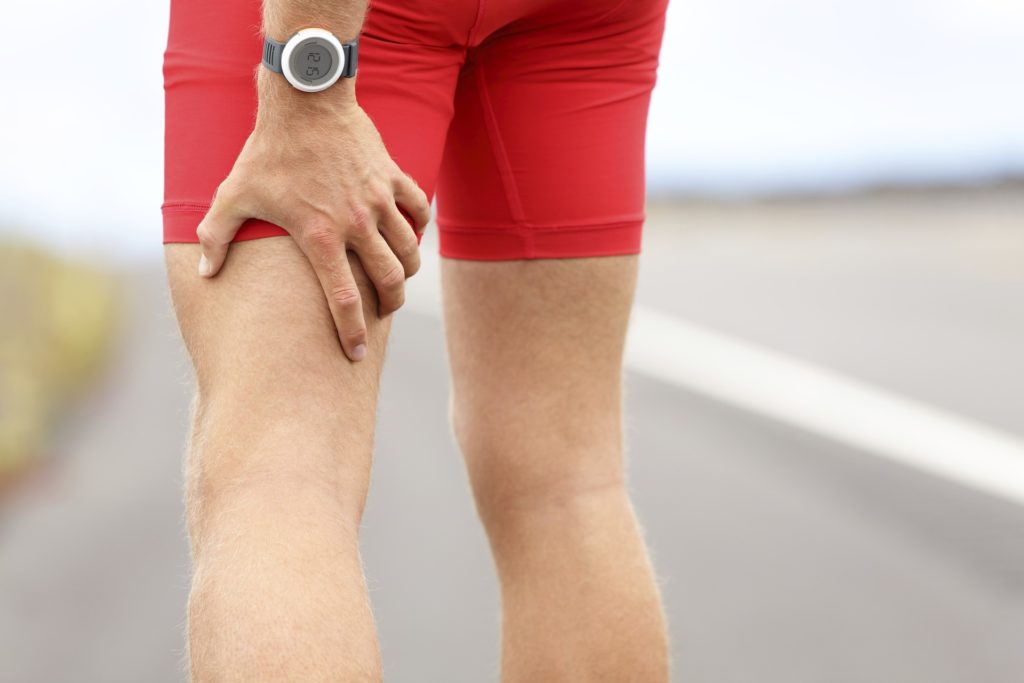 Reusable and versatile, having these packs on hand can be great for post-run icing for swelling, like knees, or pre-run warm up like Achilles.
Protein powder
If you have trouble eating a solid meal with carbs and protein post-workout, or just don't have the time, having some protein powder on hand for a quick drink or smoothie can really give you a jump-start in recovery. After a workout, your muscles need protein and amino acids to rebuild. Without these building blocks, recovery will be slow.
Compression gear
I wear compression socks at work to help improve my foot and leg circulation. These socks help my feet feel less fatigued from standing, so that I can go out and run later that evening. PRO Compression has some good socks and regular sales.
Figure out your recovery formula
You don't need a lot of fancy gear for recovery. My number one is the foam roller – it's the most versatile. I also use the heat/ice packs daily. Figure out what works best for you and most importantly, take the time to do it. Properly cool down after a workout, eat some protein, drink some water, work tight muscles, and get some sleep. Do more or less depending on the intensity of the workout.
Further Reading: