If you're looking to improve your half marathon times, look to your workouts. Each one should have a purpose — to build aerobic base, improve your speed endurance, even to become psychologically stronger. Incorporate some of these half marathon workouts into your training to finish strong or to break a personal record.
This is the first article in our series You Don't Know the Half of It — a series devoted to improving your times in the half marathon.

You Don't Know the Half of It: Half Marathon Workouts
When choosing workouts for your half marathon training, remember that 80% of your workouts should be conversational pace or slower, building an aerobic base which is your engine for the entire race. 10% of your miles may be at goal pace to practice the pace and understand how it feels. And 10% of your miles may be faster than goal pace, which will help you feel more comfortable at goal pace.
Half Marathon Workouts: Slower than Goal Pace
Aerobic runs
Aerobic runs make up the bulk of your mileage (even at the elite level) and should be run at a comfortable conversational pace. Running at the correct pace trains your aerobic system more efficiently than if you run too fast. Read more about the physiology behind conversational pace here. 
A typical half-marathoner's training week will include 3-4 aerobic or recovery (the slower-end of conversational pace) runs.
Long slow distance (LSD)
Your long runs should be more about time on your feet, and not running at a fast pace. Body adaptations occur due to length of workout, rather than speed. Consider measuring your long run by time, as that's the variable that matters here. Read more about the long slow distance here.
Steady-state runs
Steady-state workouts are run at a slightly slower pace than your lactate-threshold pace. An easy-medium, if you will. Steady-state runs can be done during base training for additional stimulus to your aerobic system and teaching you to maintain consistent effort throughout a longer distance.
Steady-state pace should be sandwiched between 10-20 minutes of easy running as a warm-up and cool-down. Start with 20 minutes at steady-state pace and increase duration as your plan allows. You might build up to an hour of steady-steady running, not including the easy miles before and after. These workouts are great for base building, because they add variety and a different stimulus without taxing your body.
Learn more about steady-state runs here.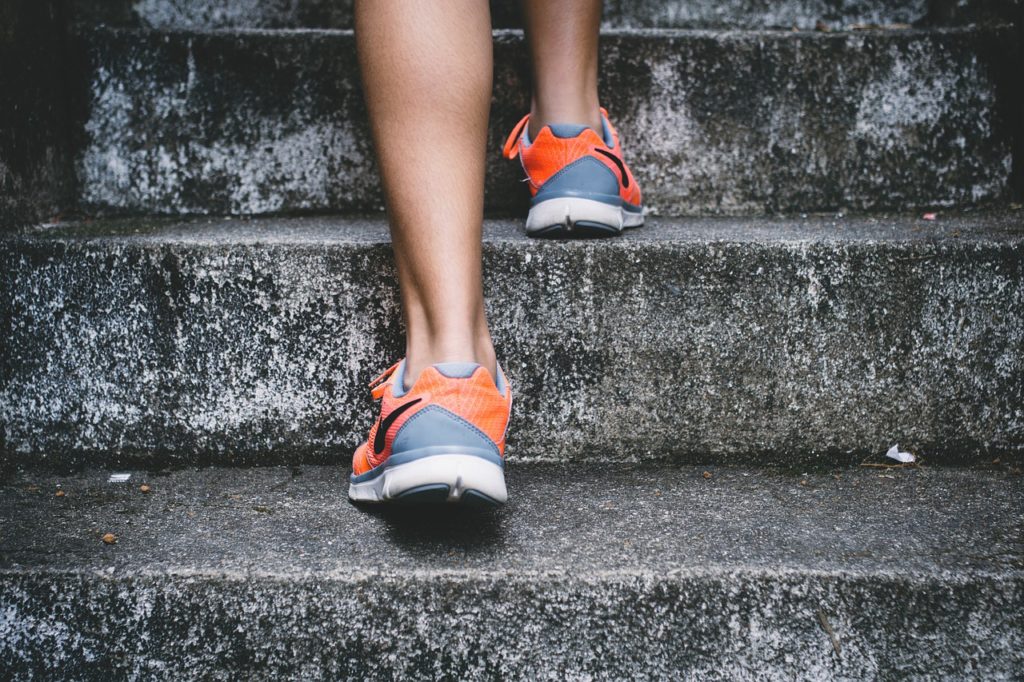 Half Marathon Workouts: Goal Pace
Goal pace practice can be done in many ways, depending on your experience level. At all levels though, distance should be reined in to avoid overtraining. Training should spark body adaptations, not hurt your next workouts or your goal race.
Goal pace runs
Sandwich goal pace miles in between easy miles of a long warm up and cool down. This works well with a medium-long run in the middle of your week during the race-specific portion of your training cycle.
Start with 2 miles easy – working up to goal pace, run 4 miles at goal pace, then finish your run with 2 easy miles. You can build on this workout by adding more goal pace miles OR adding more easy miles at the end to train on tired legs.
Goal pace intervals
You can add in a recovery interval between your goal pace miles to make the miles less taxing on your body while still getting practice at goal pace. This workout will also teach you how to change gears multiple times during a race.
Try 2 miles easy, 1 mile goal pace, 1 mile easy, 1 mile goal pace, 2 miles easy and build from there.
Long run + goal pace
Finish a long run with 2-5 miles at goal pace after your legs are already tired. Be sure to do this workout with a long run distance you are already familiar with. Don't add miles and speed at the same time. Also, less is more here. Running too many goal pace miles in a long run can quickly become a race effort and will hurt your race time weeks later.
Read more about this workout here.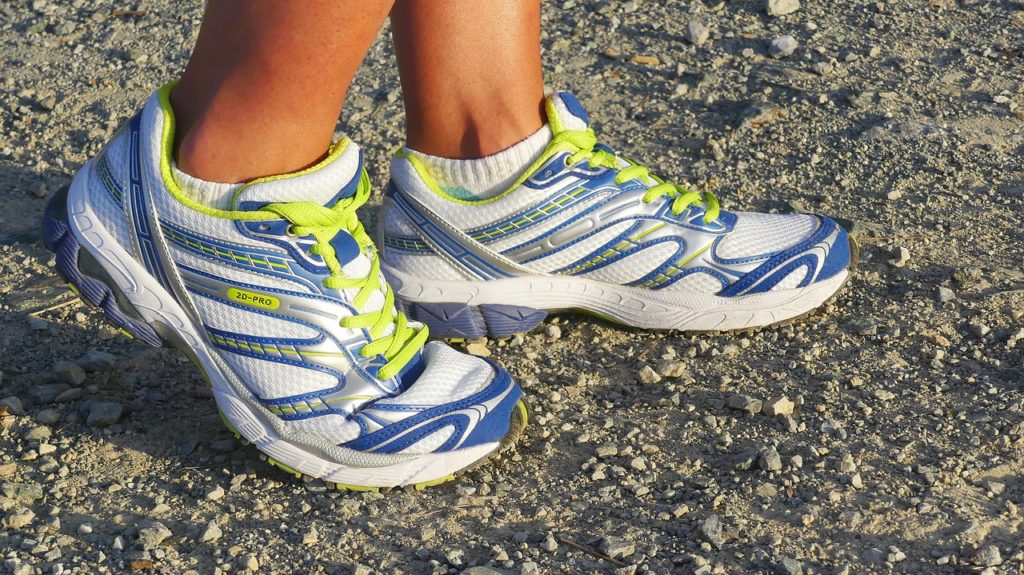 Half Marathon Workouts: Faster than Goal Pace
Strides
Strides are 100 meter accelerations that pack more punch than the effort they take. They can be added to base training at the end of easy runs to add a little speed. They are perfect at the end of a training cycle to tune-up leg turnover. And strides can be done as a pre-race warm-up to prime your system.
This is an easy way to sprinkle in some faster-than-goal-pace with less injury risk than other types of interval speedwork.
Add 2 strides to the end of one of your easy runs during base training, building to 6 or 8 strides. Put them in the middle of an aerobic run to learn gear changing and active recovery. The day before your race jog 2 miles and finish with 2-4 strides.
Tempo runs
Half marathons are raced just below your lactate-threshold, so running lactate-threshold runs have a two-fold purpose. By running lactate threshold runs, you push your lactate-threshold back. So you'll be able to run faster with less fatigue. Second, by running faster than goal pace, running at goal pace will feel easier.
Again, oftentimes, these workouts are run too fast. Your lactate threshold is near your one-hour race pace. Start with 15 minutes of lactate-threshold pace sandwiched between easy warm up and cool down miles. Build from there. This is another workout that should leave you feeling good and will pack more punch than its effort.
Learn more about tempo runs and the half marathon here.
Interval speedwork
Some may benefit from interval speedwork for the half marathon, but I would first prioritize and maximize workouts that I've already discussed, since they help with speed endurance and aerobic strength needed for the half marathon distance.
Longer distance intervals such as mile repeats and 800 meters will be more effective for half-marathoners than shorter sprints. Use shorter recovery periods to push your anaerobic threshold. These workouts should total 4-6 miles with warm up and cool down and be included in the final mesocycle to tune up legs in race preparation.
Putting it all together
Keeping periodization in mind, build your base with aerobic runs with steady-state runs and strides. As you increase your long run, add in tempo runs and goal pace runs. Then, sprinkle in faster miles with a tune-up race or some mile repeats at goal pace to be ready for race day.
Next week, we'll be talking about the cornerstone of the half marathon workouts — the long run. See you then.